Roma pass 48h (Optional St. Peter's Skip the line tickets)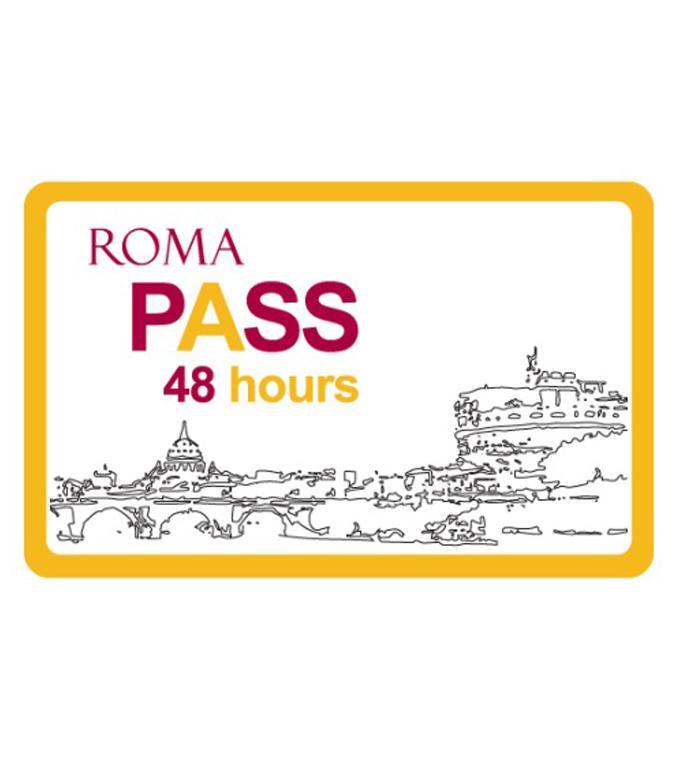 Rome Pass:
Roma Pass 48 hours is the capital's special tourist-cultural card that enables both tourists and interested local residents, the opportunity to benefit from various discounts and services that make it easier and cheaper to enjoy the splendours of Rome for 48 hours.
Free entry to the first visited museum and/or archaeological site of your choice. Free admission includes the exhibition held in the museum.
Concessionary ticket to all other museums and/or archaeological sites visited thereafter during 48 hours. The concessionary ticket includes the exhibition held in the museum.
Free admission to the following museums: Accademia Nazionale di San Luca, Museo della Repubblica Romana e della memoria garibaldina, Museo Bilotti a Villa Borghese, Museo Canonica, Museo delle Mura, Museo Napoleonico and Villa di Massenzio (during Roma Pass validity period and in addition to the 1 free admission).
Roma Bundle
The Roma Bundle makes sure that your visit to Rome includes the best of Rome: the Roma Pass and the absolute highlights of the Vatican.

What is included in the Bundle:
St. Peter´s Basilica Skip the line tickets + Audioguide*
Vatican City Audioguide: a must have audioguide of the biggest highlights of the Vatican like St Peters Basilica, St Peters Dome, Tomb of the Pope and much more!
Rome City Audioguide which includes the Colosseum, Borghese Gallery, Spanish Steps, Castle Sant Angelo, Trevi Fountain and much more!
Vatican Discount Pass with discounts of 20% to the Vatican Gardens, Vatican Museum, Sistine Chapel, Papal Audience, Underground Catacombs, St. Peter´s Prison, Hop on Hop off Bus of ORP (Official Vatican Tourism Agency), the audioguide for the Vatican Museum & Sistine Chapel and Airport Transfers from Fiumicino and Ciampino
* Available in Italian, English, Spanish, Portuguese, French, German, Russian, Polish, Japanese and Chinese

Tickets sent by email!
Powered by Ticketbar